September 16, 2020
Posted by:

Contego Inc.

Categories:

Protecting Your Network, Running Your Business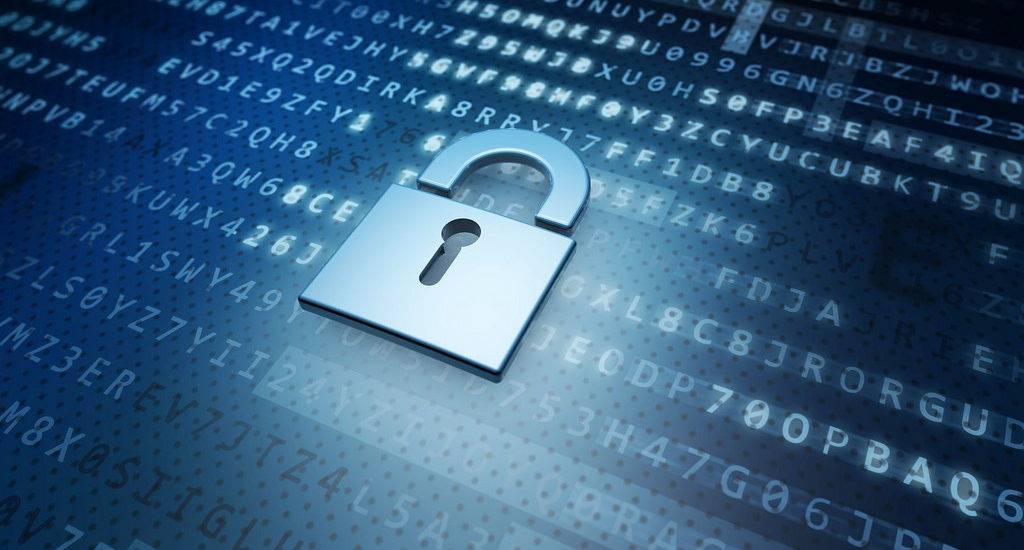 Millions of companies have experienced cyber attacks and data breaches, from established organizations like the WHO to small businesses and startups. As uninterrupted connection and technology continue to enable the world, both small and large companies must ensure the right preventative measures against cyber attacks.
If you think that cyber security risks are for big companies alone, then you must think again. Compared to established enterprises, a small business may lack the appropriate cyber security infrastructure. This makes them the right targets for hackers and cyber criminals. Every year, thousands of startups fall victim to malware, phishing, hacking, and other forms of breaches.
The State of Cyber Security for Small and Medium Enterprises
A 2018 study conducted by the Ponemon Institute on 1,045 SMEs from the United States and the United Kingdom led to some incredible findings. About 67% of the respondents acknowledged suffering a cyber attack in the same year. Another 60% of those who reported data breaches noted that it was due to negligence from an independent contractor or staff member.
Most of these respondents experienced malware or exploits that successfully evaded their antivirus software or intrusion detectors. Mobile devices stood out as the most susceptible entry-points for most businesses' computer networks.
This eye-opening study clearly states the need for small and medium business to establish robust cyber security systems. So how do you get it right?
Cyber Security Best Practices for Small and Medium Businesses
With the increased adoption of remote work and a larger number of entry points, it may not be easy to fix every loophole. But you can follow these tips to ensure your company and business information are safe from malicious threats:
Invest in Reliable Cyber Security Technology
The best way to beat malware, viruses, and other threats to your business data is to acquire advanced operating systems and software and ensuring they're up to date. Always ensure that the company devices and computers have the latest antivirus and anti-spyware solutions for prevention, detection, and elimination of threats.
You also need to install the appropriate firewalls that aid the prevention of access by unauthorized internet users to the company's networks. These are your first line of defense from viruses and hackers. The resources protect your data, such as financial information from unwanted users and unauthorized parties.
By investing in proper cyber security technology and carrying out regular updates, your systems will be secure from any attacks or threats.
Understand The Risks and Cover the Essentials
Employees at all levels of the organization are at risk of facing cyber security attacks and threats. Therefore, the adopted threat protection methodology should apply to all departments and levels of the organization, from interns to management. The company c-suite usually handles more massive amounts of data; hence they are the most susceptible.
On the other hand, the IT department holds greater authority over the entire infrastructure. Since they handle the company data and network, determined hackers will make them their primary targets. As such, you should get rid of any complacency and have the right solutions to identify and handle threats.
Personnel in every department should understand that the network and data are in their hands, and are as secure as their frailest links. Therefore, they are all responsible for protecting the small business from any form of threats.
Practice Continuous Staff Training
For most people, waking up and grabbing their mobile devices is the first thing they do. Why? This has grown to become a habit. To develop such a well-entrenched norm, you need to do the activity repetitively for some time.
This idea also applies when you are establishing a robust cyber security structure for your small business. To be constantly safe, ensure you offer regular training programs for learning cyber security best practices and the identification and handling of common threats.
Through continuous training, you can easily incorporate the right strategy changes. Furthermore, all employees will stay up to date on the latest scams and threats. Since cyber attacks evolve with the changing technology, it would help if you keep your staff regularly updated on how to keep the networks secure.
Be Smart with Passwords
Among the most obvious cyber security tips is to ensure everyone within the organization uses secure and strong passwords. Whether online or offline, your passwords are key to almost every business activity. So employees must to choose unique, hard-to-hack passwords and manage them securely to ensure no unintended party has access to your documents.
A rule of thumb is to ensure the passwords use at least ten characters comprising of both capital and lowercase letters, symbols, and numbers. It will also help if employees change their current passwords every three to six months. Multi-factor authentication is another crucial cyber security technique if you need to beef up your password security.
Secure The Company's WIFI Networks
You can also stay safe from intruders by enhancing your Wi-Fi network security. Wi-Fi transmits data over the air, so determined hackers within proximity can try to access it. The best practice would be to keep the network encrypted, hidden, and password-protected.
It's easy to hide your network through the Service Set Identifier (SSID) feature. All you need to do is set up the router or wireless access point such that it doesn't broadcast its name. This tip is crucial as it helps protect your small business' financial and personal data from compromise.
Hackers only need to access your network, and they'll freely hijack the system or steal business data. By fixing this loophole, you'll have reduced the risk of attack to your network and personal information breaches.
Back Up Your Data
Regularly backing up your crucial data and files is among the most practical best practices for your small business cyber security. An updated backup can prevent the company from loss of vital information in case the data is damaged, lost, or stolen. Even if a malicious individual accesses your network and deletes your data, nothing will be lost forever. All crucial data will have copies backed up online, in an external drive, or offsite servers.
Key Takeaway
Cyber attacks and data breaches put business and personal data for millions of companies globally at risk. While established entities may seem like the apparent targets, small and medium enterprises need to put more emphasis on cyber security than their established counterparts. This is because most of them still rely on basic systems and networks, and may not have the right security infrastructure in place.
You owe it to your clients, staff, and yourself to ensure that your personal and business data is safe from malicious individuals. With the above best practices and actionable tips, you'll be on the right track to ensuring the company is safe from malware, phishing, and other forms of cyber-attacks.
Want to know the risk level of your small business? Schedule a free cyber threat assessment with us today.