July 3, 2022
Posted by:

Contego Inc.

Categories:

Protecting Your Network, Running Your Business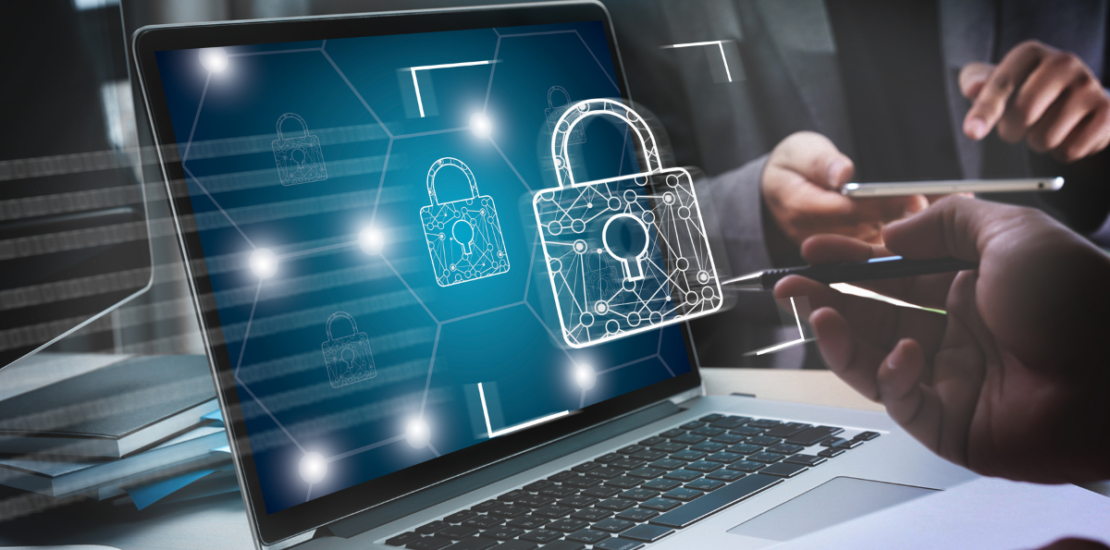 The internet is revolutionizing how we conduct business: the quantity of data that businesses transfer over the internet and their dependency on its availability keeps on rising. And while global interconnectivity brings forth great opportunities, it also gives rise to new risks. Cybercrime has become rampant in recent years, and even a small-scale attack can significantly damage an organization's IT infrastructure, reputation, productivity, etc. 
No organization is immune from cybercrime. Threat actors target all organizations, regardless of their size. An organization can become a cyberattack victim at any time—when the time comes, they need to be ready. A sound cyber security incident response plan can be the difference between a cyber security incident and a cyber security crisis. How fast an organization identifies, analyzes, and responds to a cyber incident will determine how much damage it will incur and the cost of recovery. 
That said, a cyber security incident response plan shouldn't be limited to technology only but should also factor in people, processes, and other organizational aspects. This post will guide you on everything you need to know about cyber security incident management. 
What Is Cyber Security Incident Management? 
Cyber security incident management refers to processes involved in preparation for, detection, reporting, assessment, response to, mitigation, and learning from cyber security events. It strives to provide a sound and comprehensive view of any cyber incidents within an IT infrastructure. A cyber security incident can be anything from an attempted threat to an active threat to a successful data breach or cyberattack. Unauthorized access to sensitive data such as financial, health, personally identifiable records, credit card numbers, and social security numbers are all examples of cyber security incidents. 
The Cyber Security Incident Management Process 
As cyber security threats continue to grow in complexity and volume, organizations are adopting new practices that enable them to quickly identify, respond to, and mitigate various types of incidents while improving their resilience and protecting against future security incidents. 
Cyber security incident management leverages a combination of applications, appliances, and human-driven analysis and investigation to help organizations manage cyber events. The cybersecurity incident management process typically begins with an alert of an incident. From there, the incident response team will analyze and investigate the security incident to determine its scope and develop a mitigation plan. 
The ISO/IEC 27035 standard outlines five primary steps for cyber security incident management. They include: 
1. Preparing for a Cybersecurity Incident 
When facing a cyber security incident, an organization should be able to act swiftly and appropriately. As such, it's important to create a cyber incident response team, acquire the right tools for addressing various security events, and draft a plan that outlines how you will handle various situations ahead of time instead of when you encounter them for the first time during an incident. 
Among other things, your cybersecurity incident response plan should: 
Identify your assets and the potential threats they could face. 
Outline ways of identifying, documenting, and categorizing your organization's assets, vulnerabilities, and potential threats. 
Outline the roles and responsibilities of the members of the incident response team. 
Outline remediation measures to maintain compliance with various industry regulations. 
Define the roles and responsibilities of each incident response process. 
Outline your communication strategy with various stakeholders. 
2. Detecting and Identifying Potential Cyber Security Incidents 
To quickly detect and identify potential cyber security incidents, you need to have a rough idea of what you're looking for. As such, creating a list categorizing cyber security incidents that your organization is most likely to encounter is crucial. Categorizing incidents enables you to prioritize events and make decisions accordingly. 
Incident Detection Tools 
There are various tools that can be used to detect cyber security incidents. Each detection tool has a specific purpose and can monitor from a different perspective. From a network perspective, an excellent start will be the implementation of an intrusion prevention system on the internet uplink. On the other hand, from a host perspective, you should use antivirus solutions and advanced endpoint protection tools. 
3. Assessing the Identified Incidents to Establish the Suitable Mitigation Measures
The primary purpose of assessing identified cyber security incidents is to keep stakeholders informed and determine the appropriate mitigation measures. Assessing the identified incidents will answer the following questions: 
What assets were affected by the incident? 
What type of malware breached your organization? 
What are the sources of the threat, and were they all identified? 
What is the level of the potential impact of the identified incident? 
With the answers to the above questions, you will be able to determine the best cause of action for mitigating the potential threat of the incident. 
4. Responding to the Event by Limiting It from Spreading, Investigating, and Remedying It 
Containing a cybersecurity incident involves stopping the threat actor and preventing the incident from spreading further into other networks, systems, or devices. You need to determine a way of limiting the risk to your organization while at the same time keeping it running. 
Suppose you're looking to tackle the problem at its root and determine who the perpetrator was; you'll need to preserve the evidence for further investigation. If you don't have the necessary expertise to perform the forensics in-house, you can outsource the services of experts who have the proper tools for collecting and investigating evidence legally. 
Once the investigation has been concluded, you can begin the eradication. Here, you should eliminate all elements related to the incident and close all loopholes that were used by the threat actor to intrude in the first place. As a thumb rule, ensure you don't start cleaning up until you have the full picture of the incident. Only then can you restore your systems to resume normal operations. 
5. Incident Follow-Up and Closure 
Every cyber security incident needs to be properly closed. Additionally, it's crucial that lessons are learned from each incident to establish measures to prevent future attacks. You should document each incident and the measures you took to remedy it, given that similar incidents might occur, requiring the same handling procedures. 
What's more, you should report the incident to relevant stakeholders. Use the information from your post-incident review to determine the stakeholders that should be contacted. 
Cyber Security With Contego Inc. 
Cyber security services are essential given the rapidly changing cyberattack landscape. Contego's cybersecurity consulting services are tailored to help your organization identify cyber threats promptly so that you can take appropriate measures to stop them before they cause any damage. 
Feel free to contact us to learn more about the benefits of consulting experts to prevent cyberattacks, or what to do after one occurs. You can also schedule a free cyber threat assessment for you or your business.