February 1, 2022
Posted by:

Contego Inc.

Category:

Protecting Your Network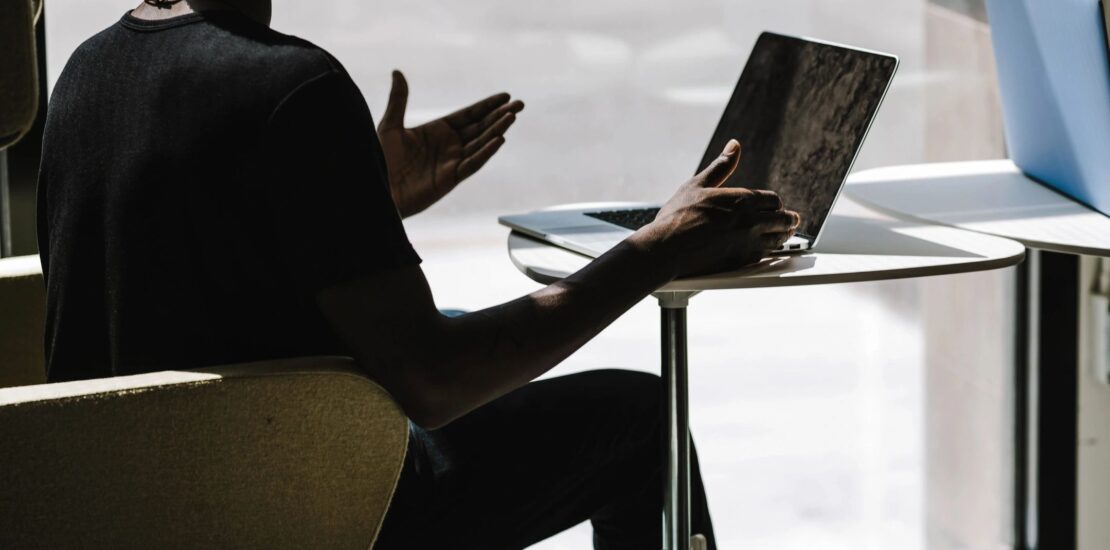 Malware is something that all businesses should take seriously. In fact, just one attack can pose a serious threat to businesses. Unfortunately, when a company's network or system has been infected with a form of malware, it causes unexpected disruption to the business by creating a security breach that leads to a variety of other problems.
In fact, malware is known to disable business services, steal business and customer information, control business applications, and much more. Not only this, but a malware attack can ruin a business's reputation, lead to a loss of customers, a loss in revenue, and potentially stop business operations altogether.
For this reason, it's important that businesses arm themselves by learning how to promptly recognize malware so that they can take immediate action to remove it. Read on to learn what malware is, tips to help businesses identify malware, and how to remove it to protect your company.
What is Malware?
Malware is malicious software that infects a system or network, which enables cybercriminals to access sensitive data. But malware doesn't just give access to information to these criminals, once the malware is on your system or network, they can potentially delete information, leaving businesses vulnerable.
Malware is an umbrella term for various types of attacks. Some of the most common types of malware include:
Virus: This malware attaches to another program, such as a document. Viruses easily spread once they have been opened.
Ransomware: This type of malware hacks a server or host machines to steal data. Once hacked, the hacker will demand a ransom fee in order to release the information back to the company. But even when the ransom is paid, there is no guarantee that the cybercriminals will return the data.
Phishing: This type of malware relies on scamming victims into providing confidential information, such as usernames, passwords, and bank information.
How to Recognize Malware
The first step in combating malware and protecting your company is being able to identify when malware is present. Here are 4 signs that your business has been compromised.
Excessive Popup Ads
Experiencing excessive popup ads can really reduce business productivity. But these ads aren't just annoying popups preventing you from completing a task, they are likely a sign of a much bigger problem.
Adware programs aren't as popular as they used to be, but they still pose a threat to businesses. These ads generally promote another product or service with the hopes that you'll click on the ad. Once the link is clicked on, the malware begins downloading onto your PC.
You Notice that Your Browser Keeps Getting Redirected
Redirects do happen occasionally. But if Google keeps taking you to an unknown website, this is certainly suspicious. Unfortunately, these malicious redirects are sometimes hard to notice. For instance, a banking Trojan can redirect your browser to a malicious website that looks like your banking site.
While redirection attacks can be tricky, looking into your browser settings can provide you with more information as redirect attacks generally begin in the browser extension.
You're Receiving Ransom Demands
Receiving a ransom demand is a clear sign that your company has been infected with malware. Once you've received a ransom demand, this means that the hacker already has your information hostage.
An Unknown App is Sending Urgent and Alarming Warnings
Scareware is a type of malware that relies on fake antivirus programs. These programs tell you that there is a threat to your computer and that you need to get it removed quickly. The scareware positions itself as the solution, which makes victims fall prey. Once the victim signs up and scans for viruses, the fake antivirus software begins downloading malware.
Note: Even when everything appears normal, it may not always be. Sometimes malware can exist on your network or system without any noticeable signs. This is because some malware hides its activity, easily staying under the radar. Hidden malware like this doesn't present itself until it receives instructions from its command centre.
How to Remove Malware
Every second counts when it comes to malware. The longer malware remains, the greater the risk will be for your company. Here are a few things to do to remove malware.
Doing it Yourself
If you're removing malware on your own, the first thing you'll want to do is to stop using any sensitive information, such as usernames, passwords, and banking credentials. It's best to avoid this until you are confident that the malware is 100% removed. Here are a few important steps to follow if you're removing malware on your own.
Ensure You Have Security Software: Every business should have security software. Ensure that security software is, in fact, installed on your computers. If not, you will need to download quality security software. Be sure to do thorough research on software and choose one that is reputable.
Ensure Software is Up-to-Date: Businesses will need to make sure that all of their software is up-to-date. But this doesn't just refer to your computers, this also means the operating system, apps, security software, and any other software you may have.
Scan Devices: Lastly, you will need to scan all devices for malware and delete anything that appears suspicious. Good security software should be able to detect malware and remove it successfully.
Hiring a Professional
While businesses can attempt to remove malware themselves, it's usually best to hire a professional who can successfully remove the malware and give businesses peace of mind.
Unfortunately, once you have a virus, it can be difficult to even run a scan to remove malware. Even more, not all security software is created equal and there's no guarantee that the malware will be removed. A professional understands how these viruses work and has the skills and experience to get rid of them so that your business can get back on track.
Every business deserves to be protected. Contact us to learn more about the benefits of consulting experts to prevent cyberattacks, or what to do after one occurs. You can also arrange a free cyber threat assessment for you or your business.